Catch up before the season finales, plus take a look at the new films and series debuting on Topic this month.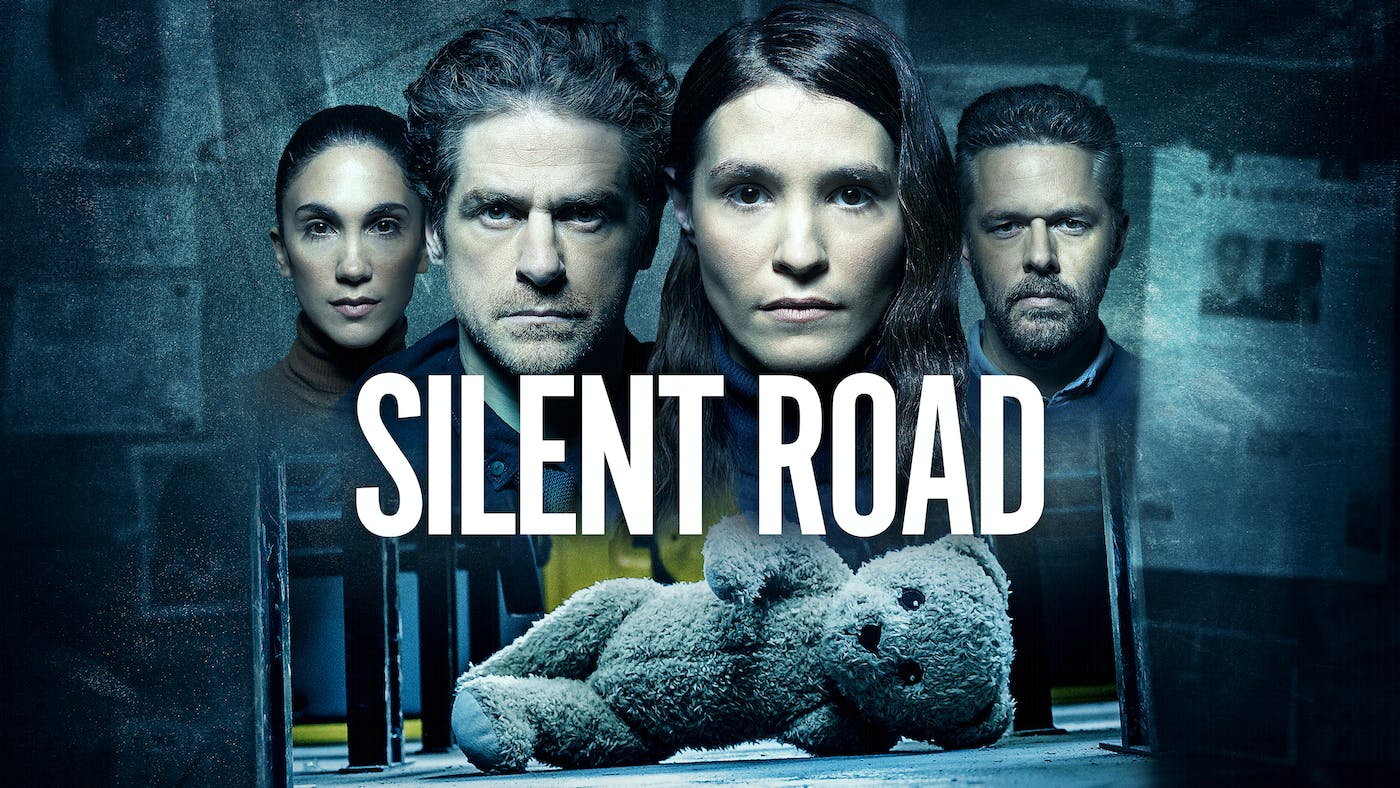 Silent Road, Season 1
GREECE
Coming to Topic: Last two episodes of the season available May 4
The families wrestle with whether to pay the remaining portion of the ransom after one child is returned. Meanwhile, investigators close in on Michalis, pressuring him to lead them to his accomplices. But after going this far to expose Athens' most powerful players, the mysterious mastermind won't give up easily.
Temple, Season 2
UNITED KINGDOM
Coming to Topic: New episodes every Thursday, with the season finale May 25
A practical man, Dr. Milton (Mark Strong) knows the risks of continuing his underground operating room. But too many people know too much, including his wife, ex-lover and the police. With the medical fixer continuing to push him into an even more morally gray area, Milton must decide how far he'll go to save himself.
Temple is not available to our subscribers in Canada.
Jackpot, film
NORWAY
Coming to Topic: May 4
When four friends win a huge jackpot in a sports betting pool the celebration quickly goes off the rails, leaving one survivor in a very compromising scenario. With only one person still alive to explain the pile of dead bodies, cops have to figure out whether they're dealing with the wrong guy in the wrong place or a master-level Keyser Söze.
Tell No One, film
FRANCE
Coming to Topic: May 11
Widower Alexandre leads a quiet life in the shadow of his wife's violent death eight years ago. The case is reopened when two bodies are found near the site of the murder, and detectives have questions for Alexandre, who was a prime suspect at the time. Coincidentally, Alexandre receives a cryptic email that makes him believe his wife is still alive; now he's in a race to find out what really happened to his wife and clear his own name.
Tell No One is not available to our subscribers in Canada.
Awake, Season 1
SERBIA
Coming to Topic: May 18
As a homicide detective, Sonja relies on facts and logic. But during a routine investigation, Sonja recognizes a possible suspect who once appeared in her dreams. As Sonja wrestles with messages from her subconscious, her daughter also starts to have dreams that come true in reality. The case progresses and Sonja discovers that the seemingly straightforward suicide has connections to a dangerous secret organization. When facts and logic don't add up, Sonja must turn to her intuition.
Angela Black, Season 1
UNITED KINGDOM
Coming to Topic: Catch the first three episodes May 25, then new episodes every Thursday
Charismatic, handsome and successful, Olivier comes across as the ideal husband and father. And even though Angela (Joanne Froggatt, Downton Abbey) knows her husband's dark and violent side, she struggles to leave Olivier. When a stranger reveals a dangerous secret about Olivier, Angela knows she must take action to save her life and protect her sons.
Prisoners of War, Season 1
ISRAEL
Coming to Topic: All ten episodes available in English May 18
The award-winning Israeli TV series that inspired Homeland follows two soldiers who return home after spending 17 years being held captive in solitary confinement. But adjusting to normal life proves difficult for both men, and for their families who are dealing with their own feelings and reactions. While the men are lauded publicly as heroes, their stories from confinement cause some in the military to suspect they might not be exactly as they seem.