'Tis the season for getting warm and cozy in front of the TV. Our usual fare of suspense and thrills is here to keep you company through the winter.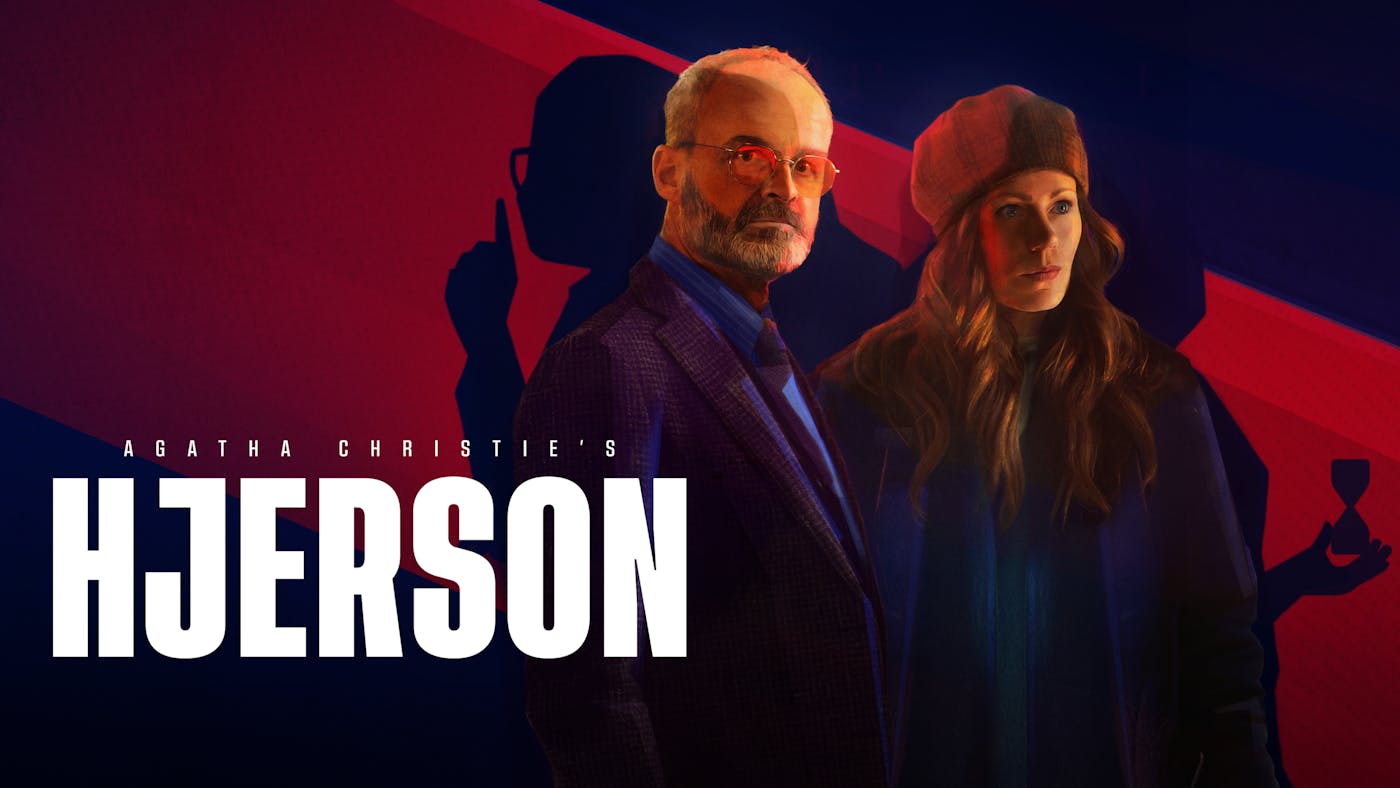 Agatha Christie's Hjerson Season 1
SWEDEN
First 3 Episodes on December 1st, with new episodes on Thursdays
Hjerson brings a new type of adaptation for Christie disciples: it's based on a writer within the works of one of Christie's fictional authors. How meta is that? Sven Hjerson is a modern reimagining of a character from within the mind of the character Ariadne Oliver, is a criminal profiler who went through an abrupt retirement for undisclosed reasons. A trash TV producer decides to bring him out of retirement for the last shot at a serious prime-time show, and on the way, they end up on the case of a shipboard murder. Produced by the team behind Midsommar and Before We Die, this meta-commentary feeds into the current Christie-fandom renaissance – The Mousetrap is about to make its Broadway debut after 70 years on the West End.
Bullets
FINLAND
Continue streaming Season 1 on December 1st, new episodes on Thursdays
It may be impossible to escape a past of violence, but female suicide bomber recruiter Madina Taburova will try. Mari Saari, a Finnish undercover cop, is derailed on her task of befriending Taburova by the criminal's beguiling nature. As the series continues and the women expose each other's weaknesses, their supposed identities of a clean slate cop and terrifying terrorist begin to eat at each other and intermingle. This series was Produced by the team behind The Bridge, The Killing, and the Millennium trilogy, this series is gearing up for a wild finale. Get caught up in the obsession and dive into the psyche of two women unlike any the Nordic Noir genre has ever known.
The Kleptocrats
UNITED KINGDOM
Coming to Topic: December 8
This documentary takes "follow the money" to a whole new level, to the tune of 3.5 billion dollars. In 2018, investigative reporters from the New York Times, the Wall Street Journal, and the Hollywood Reporter traced the dirty money, soup to nuts. It was stolen from a Malaysian government fund, 1MDB, and ended up funding everything from real estate to Jho Low's birthday party in Las Vegas, to the superyacht Equanimity to the film The Wolf of Wall Street (an irony, since the film was positioned as a critique of capitalist excess). The investigation began all the way back in 2013 on the suspicions of one journalist, and eventually, the Prime Minister of Malaysia and his inner circle are implicated in the crimes. With a 100% approval rating on Rotten Tomatoes, you know that this doc is a critical must-see.
The Spectacular
THE NETHERLANDS
Coming to Topic: December 15
Based on a true story, this miniseries follows IRA attacks in the late 1980's in Limburg, Germany. In one of the few spates of IRA attacks out of the UK, the IRA committed two violent attacks on British military personnel in Limburg, Germany. Jeanine Maes is recruited to help with the investigation, and her face-off with the only female member of the IRA cell, Fiona Hughes, provides the center of tension to the series. Back in Northern Ireland, the British M15 convince an IRA volunteer to go rogue and confront a prominent bomber set on creating violence in the mainland. These tensions swirl closer to a literal and figurative explosion.
The Dinner
UNITED STATES
Coming to Topic: December 22
What begins as a normal, if expensive, dinner for two couples out at an upscale restaurant becomes an entirely different kind of evening as stilted conversation shifts to reveal conflicting secrets from the couples' pasts. The men are brothers, one a history teacher and the other a congressman, one with a history of depression that has perhaps been passed on to his children in a volatile fashion. A power struggle emerges as flashbacks form a story about the truth of what has brought the couple together on this evening. An all-star cast brings this tense ensemble piece to life. See memorable performances from Richard Gere, Laura Linney, Steven Coogan, and Chloe Sevigny, plus Topic familiar faces Michael Chernus (catch him in Season 3 of The Accidental Wolf) and Rebecca Hall (the titular character in Christine.)
20,000 Days On Earth
UNITED KINGDOM
Coming to Topic: December 29
20,000 days may feel like an abstract figure, but it's a milestone that many will reach. Australian musician Nick Cave decided to document his 20,000th day on earth in this film – well, a fictionalized version at least. Charting 24 hours in the singer's life during an album production, focuses on the creative process and how artists find inspiration. Playing with the line between fiction and autobiography, Cave superfans and neophytes alike will find narrative drama in this rumination on creation and time.
Return to winter comforts with Fireplaces of the World, giving everyone the chance to snuggle up in front of the fire even if you don't have a real one at home. Turn the heat up and get cozy with wallpaper fireplaces from countries worldwide, set to either music from its respective country or ambient noise. Episodes feature Norway, Japan, Argentina, and more.
We're adding more and more of our most popular series with English dubbing. Check to see if your old favorites are available in English.